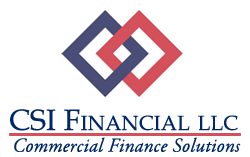 We can help you overcome the many challenging hurdles a small business may face.
Company Overview
High amounts of accounts payable
Seasonal fluctuations
Lender pressure.
CSI Financial is a Denver-based commercial finance company serving small and middle-market companies with annual revenue typically between $1 million and $50 million.  Our clients are business-to-business (B2B) companies in manufacturing, wholesale, distribution, and business services generating commercial receivables.  Typical loans range from $100,000 to $5 million.
If your business does not have access to traditional banking resources but has collateral, CSI Financial can provide the funding you need.  We provide working capital to overcome challenging hurdles such as:
Insufficient track record
Operating losses
Little or no equity
CSI Financial provides financing to a diverse range of companies throughout the United States.  We can typically close your credit facility within 5-7 business days after receiving your full financial package.  CSI Financial provides asset based working capital solutions with a team of dedicated professionals who understand your financing needs.
CSI Founder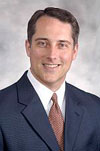 Christopher A. Smith, 53, is our Chief Executive Officer and President. Mr. Smith has over 25 years of commercial lending and capital markets experience and has been involved in over $3 billion in commercial transactions. For the past several years, Mr. Smith has served as the EVP, Colorado President for Hillcrest Bank where he led the bank's geographic expansion into Colorado. Prior to joining Hillcrest Bank, Mr. Smith was a Senior Vice President and the leading producer for BBVA Compass Bank's commercial real estate group in Denver. Previously, he was Vice President at First Security Capital Markets in charge of the Structured Finance Group where he managed syndications and securitization transactions. Prior to that, Mr. Smith worked for Bank One Capital Corporation, where he underwrote warehouse financing, mezzanine debt and securitization facilities. Prior to joining BOCC, Mr. Smith worked for National Century Financial Enterprises, a specialty finance company that led the nation in factoring healthcare receivables. He began his career with Bank One, Cleveland in the bank's commercial lending group.
Mr. Smith received his Master of Business Administration degree from Cleveland State University and Bachelor of Science Business Administration degree in Accounting from Bowling Green State University.
Corporate Office
: 2701 W 84th Ave, Suite 200, Westminster, CO 80031 | Email:
info@csi-financial.com
| Main (303) 373-1000 Fax (303) 373-4424
For businesses in transition, the right financial partner makes all the difference.  Contact us today at (303) 373-1000 to learn more.
Copyright © CSI Financial LLC 2010 - 2020 All Rights Reserved |
Privacy Policy